GAL Bio-Curcumin+Forte, Turmeric Extract (60 Capsules)
---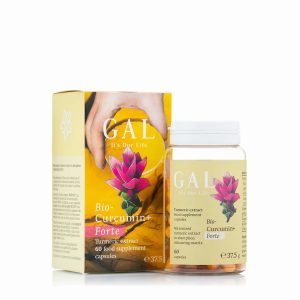 We enhanced our BCM-95® with ginger and BioPerine® which increased the bioavailability to 2000% and to be absorbed 7 times faster.
It may improve the cardiovascular system
It is a strong antioxidant
I may support the immune system
It is a strong anti-inflammatory
It can help to balance the brain and nervous system
Recommended consumption for adults: 1 capsule per day with a meal. Best to take it with 6 oz. of liquid during a meal.
If you have problems with pungent/hot foods or have gall problems, consult with your physician before use.
Reviews of the product
Be the first to review this product!